"I'm dealing with people's lives. It's rewarding to know you made a person's life better!"
I Love being a part El Paso's Real Estate Industry since 1993, and the opportunity it affords me to serve my clients with a spirit of excellence with an ethical commitment to their needs. There are many qualities and skills that go into being an extraordinary real estate professional- integrity, market knowledge and effective negotiating skills.
As an experienced real estate professional, my goal is always to provide the very best service by always putting my clients first. This means treating my clients the way I would want to be treated, by keeping myself accessible, listening to their needs as well as a good communicator and responding quickly to their needs. Because of this philosophy I have been recognized as a top listing and selling agent in El Paso, and I attribute my success to the Lord, Client first, experience and hard work. It's been said of me that "Working for the Real Estate Power Houses is fitting for Laura Baca, who is a human power house herself". I'm deeply involved in my family, my church and charitable organizations. I look forward to serving you with EXCELLENCE!!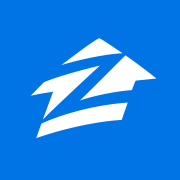 Zillow Premiere Agent Profile